Why Shop at Chicago Car Center near Chicago, IL?

Whether you're looking for a vehicle to get you from one place to the next or something more, let the team at Chicago Car Center help you find what you need! We're your go-to location for all things automotive, but don't just take our word for it. Continue reading to learn more about us, then witness everything in person.
Expansive Inventory
When you're ready to make the change and choose a new-to-you ride, it can be difficult figuring out where to start. Whether or not you have an ideal model in mind, we will make car shopping a breeze with our navigable selection that can be accessed on our site. All you have to do is double-click the Inventory dropdown and sift through the filters to narrow your search down for features that accommodate your stipulations. After you've spotted a vehicle or two that might work for you, schedule a test drive and make your way to one of our four locations!
Service Warranties
We are fully aware that our inventory isn't brand-new and understand that you might have some concerns or doubts about acquiring a used model. We don't want you to feel wary about leaving our location with one of our rides, so we're here to offer you some peace of mind when doing so. Each vehicle gets a free 15-day Limited Warranty, but you have the option of upgrading to a 36-month Limited Warranty Service plan. This contract covers various engine, automatic and manual transmission, and FWD and RWD axel assembly components. Furthermore, we'd like to inform you that every car foregoes a 125-pt inspection by our certified vehicle inspectors. At Chicago Car Center, there are no surprises or cut corners.
Financing
No one wants to spend all of their money on one single purchase, it's just not reasonable. Fortunately, Chicago Car Center is ready to assist you by any means necessary. We even have a few helpful tools right on our website to streamline the entire process. We will not only work with your budget to get you into a ride you love, but we can even take your current ride off your hands with our Value Your Trade form. And if you've got a friend who is also looking for a new ride, send them in our direction and you can get $150 through our Referral Program!
Why shop at Chicago Car Center near Chicago, IL? These are just a few reasons to head on over to our location, so don't delay! We hope to meet with you in the near future.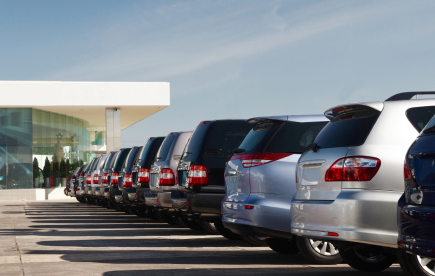 Sales Hours
773-999-5700
| | |
| --- | --- |
| Monday | 10:00 am - 8:00 pm |
| Tuesday | 10:00 am - 8:00 pm |
| Wednesday | 10:00 am - 8:00 pm |
| Thursday | 10:00 am - 8:00 pm |
| Friday | 10:00 am - 8:00 pm |
| Saturday | 10:00 am - 8:00 pm |
| Sunday | Closed |
Testimonials
Los Recomiendo Ampliamente
8-9-2019
Good Attention
10-1-2019
Great Services
8-14-2019
Los Recomiendo
7-30-2019
Reliable Vehicles
9-7-2019
Vendedores Bilingues
7-28-2019
Great Services
8-19-2019
Buen Carro Buen Precio
10-15-2019
Me gustó cómo te trataron
10-11-2019
Super Friendly
10-10-2019
Awesome
9-8-2019
Servicio Excelente
10-1-2019
Great Experience
8-15-2019
Buen Trato
9-26-2019
Customer Experience
9-3-2019
1000% Recommended
9-5-2019
Great People, Great Cars
9-24-2019
Buena Experiencia
10-13-2019
So Happy Now
9-7-2019
Service is Very Good
9-30-2019
Read More